Miami University and the Miami Tribe of Oklahoma have a lasting relationship that has developed over more than 40 years. Miami University carries the name of the Miami Nation whose traditional homelands included western Ohio, Indiana, Illinois, and parts of southern Wisconsin and Michigan. This partnering of an American university and an American Indian tribe is very unique and often serves as a model for others to follow. The Myaamia Center (formerly the Myaamia Project), created in 2001, is an example of a tribal initiative located within an academic environment to advance the Miami Tribe of Oklahoma's language and cultural revitalization efforts.
A lot of controversy on an international level spans around the construction of the Dakota access pipeline. The Standing Rock Sioux Tribe argued that the project would contaminate drinking water and damage sacred burial sites.More than 200 Native American tribes pledged their support last year, in the largest coming together of indigenous peoples in the US in decades, perhaps centuries.
It is remarkable that the Cantata Dreams includes an entire movement dedicated to the famous letter attributed to the Native American Chief Seattle to the President of the United States Franklin Pierce, promoting environmental values. The letter stresses the need of being responsible to the environment and to have respect of the land rights of Native American people. It includes such inspiring lines as: 'Man did not weave the web of life; he is merely a strand in it. Whatever he does to the web, he does to himself.' Ironically the original letter is said to have appeared in the October 29, 1887, issue of the Seattle Sunday Star under the title Scraps From A Diary – therefore exactly 130 years ago.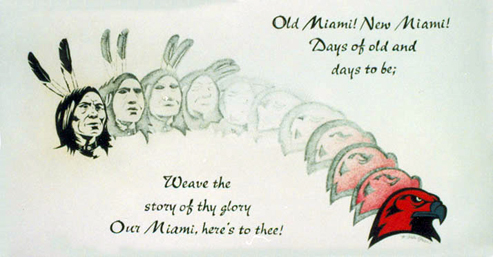 (Based on the Guide to Activism at Miami University with contributions by Kaeden Kass, Women's Center Ambassador, 2013 and Miami University Symphony Orchestra alum)